Contesting a Will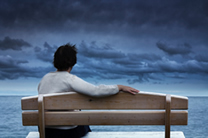 Do you need a Will lawyer to help contest a Will?
More and more people are becoming involved in Will contesting disputes in Perth.
Families are becoming more complex and, if a Will's intentions aren't clear or it's written badly, it's more likely to be contested. In these circumstances, a Will lawyer may be required.
If a Will doesn't seem fair or right, it can be contested
If you're thinking about contesting a Will, why not come and talk to us about the best way to go about it? Call us on (08) 9409 6300, or click here to email us.
Only 3-5% of Will contesting cases ever go to trial
The Court actively encourages mediation in inheritance claims, and this resolves the vast majority of cases. The aim is always to resolve a Will contesting claim fairly, promptly, and as inexpensively as circumstances allow.
Make sure no-one will be contesting your Will
Carefully preparing your Will, and including detailed reasons for excluding anyone who might expect to inherit, can all help if it's later contested.
Make sure your Will is watertight with help from a Will lawyer, so you know your Will will be carried out exactly as you want.
Click here to contact Haynes Leeuwin for more information about contesting a Will in Perth.